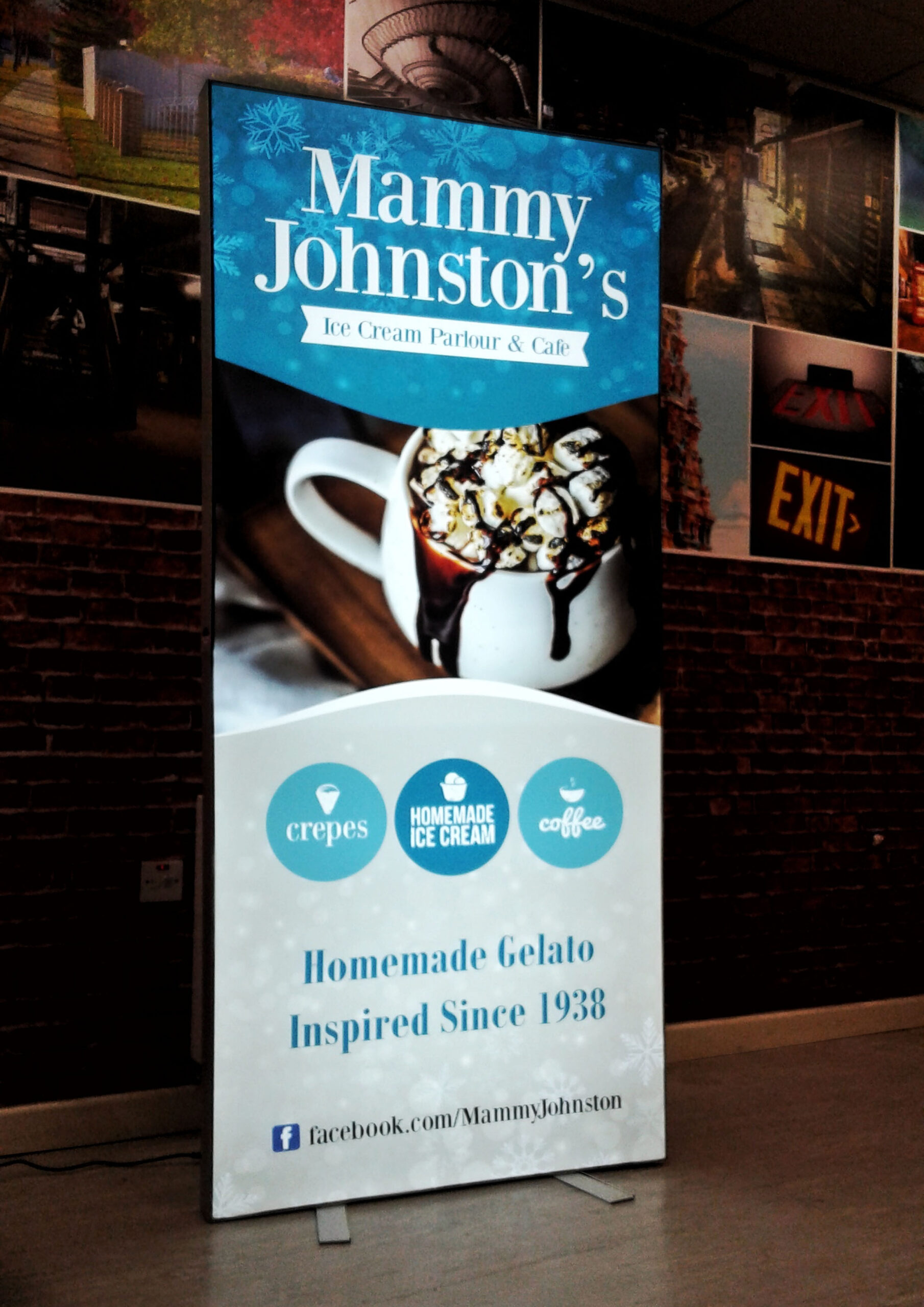 At Superior Signs, we supply Digitally printed PVC banners which an excellent and affordable promotional tool for any event or business. Although especially valuable for outdoor use, PVC banners can also be successfully used in indoor environments. Our PVC banners come with re-enforced nickel coated brass eyelets that allow the banner to be hung in any situation.
We also offer an extensive range of promotional stands & banners for private & Corporate marketing events.
Working closely with our designers on time-critical projects is a strength of ours. We can produce graphics that harmonise with your exhibition or event, whether for temporary or permanent installations to produce the perfect accompanying marketing displays materials.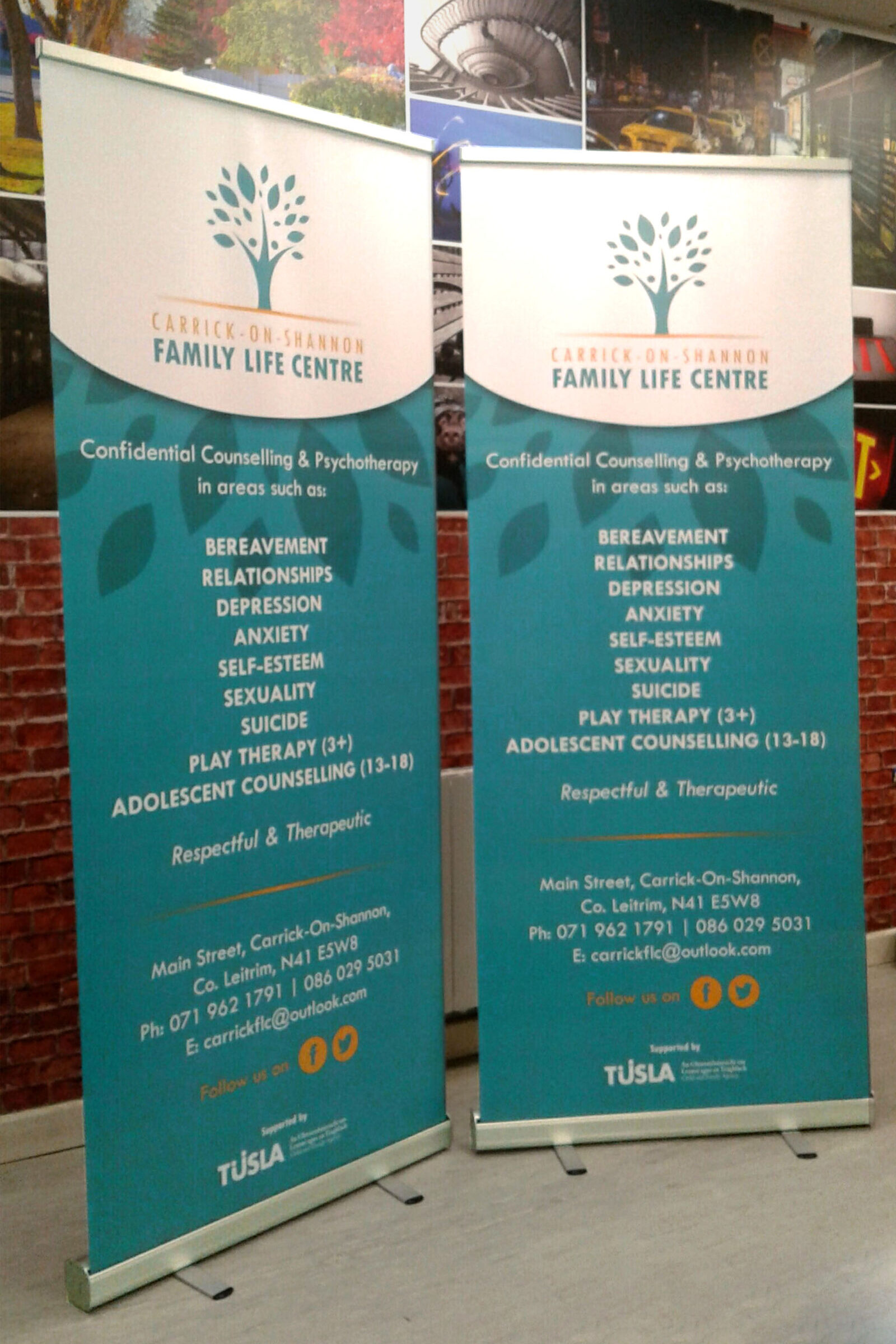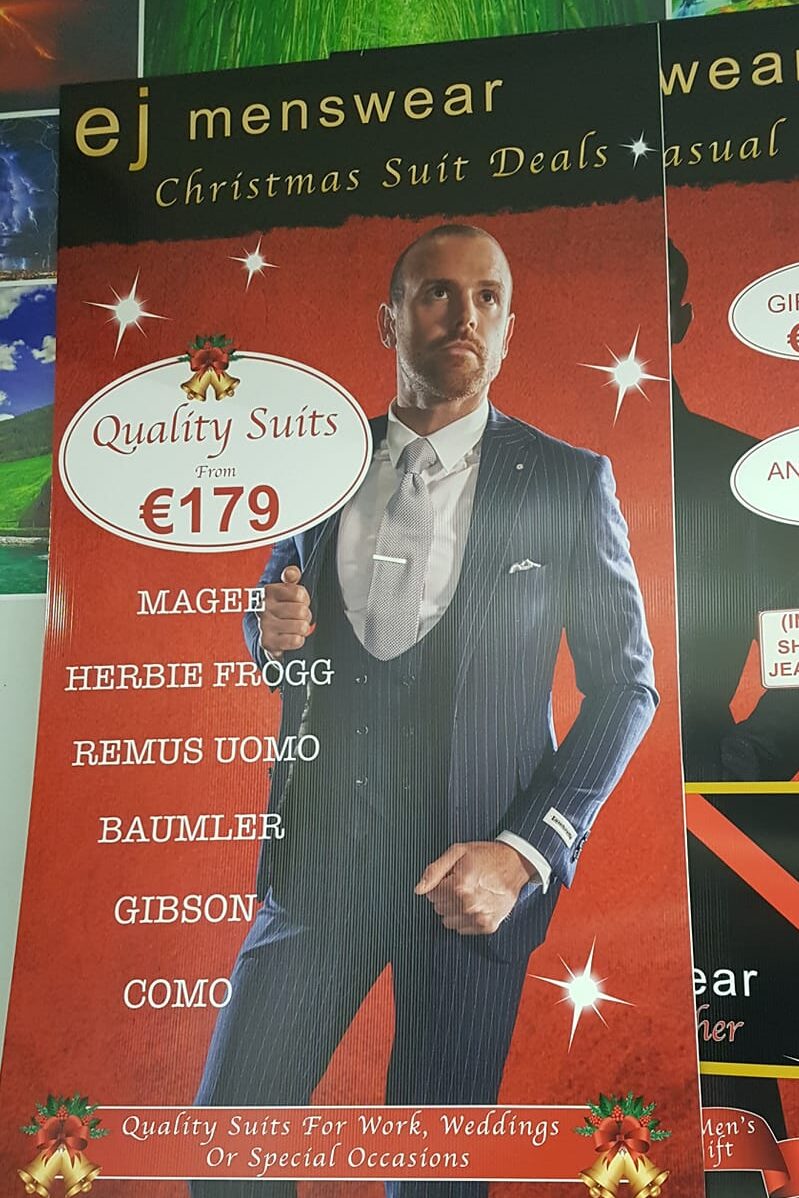 GWI Business Park, Collooney, Co. Sligo